The Studio
Situated in the town of Beck row, Suffolk,  you will find Inkslingerz Tattoo Studio- surrounded by RAF bases Lakenheath, Mildenhall and Feltwell. Our studio caters to all, as a result of multiple styles, offering a wide range of services including Tattoos, Body Piercing and Laser Tattoo Removal.  We are proud of our positive reputation because of our high standards; in our cleanliness and abilities. Our specialists are available to discuss any of your enquiries in the studio so please find the address at the bottom of the page or in our Contact Us section and come see us at our high-spec studio.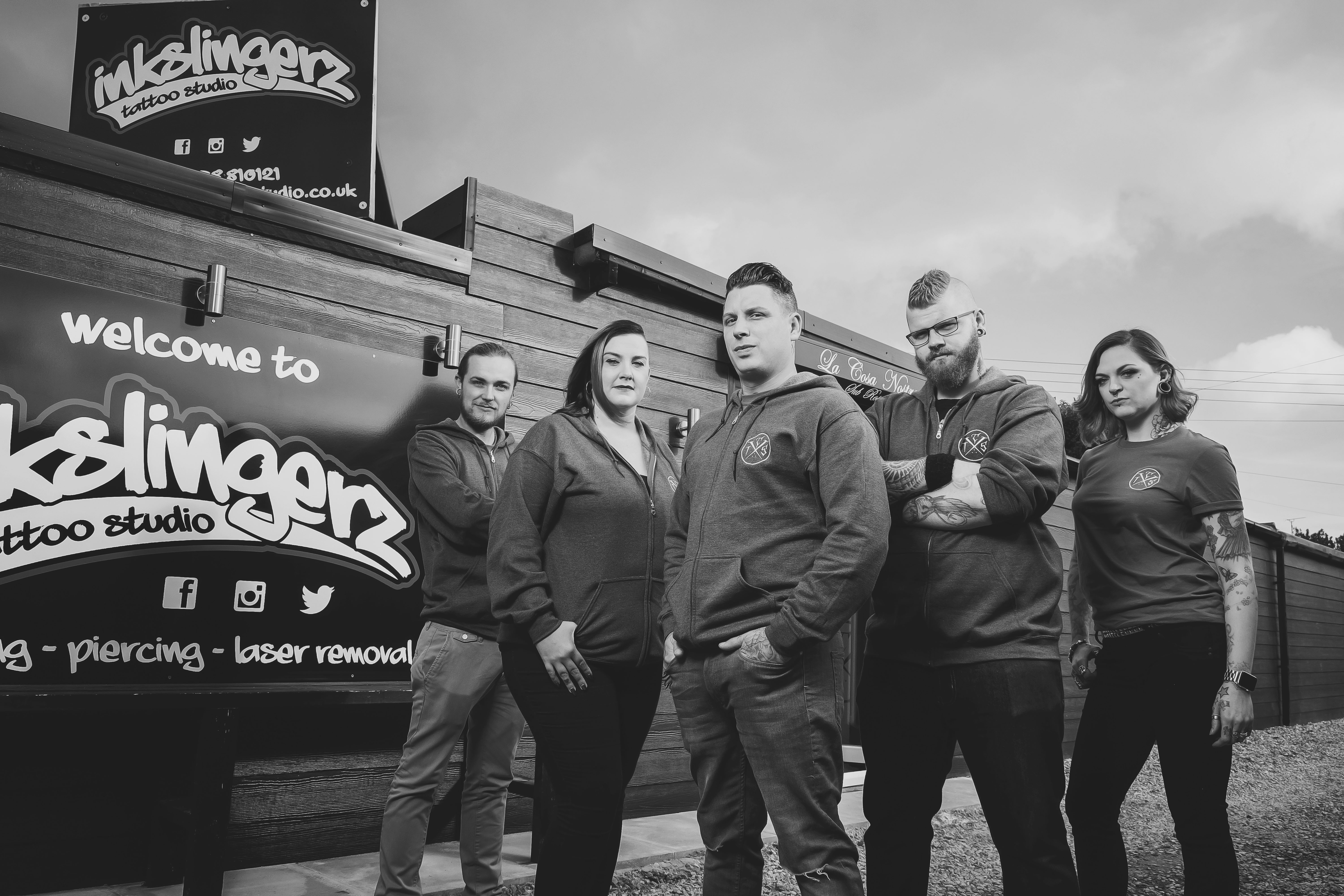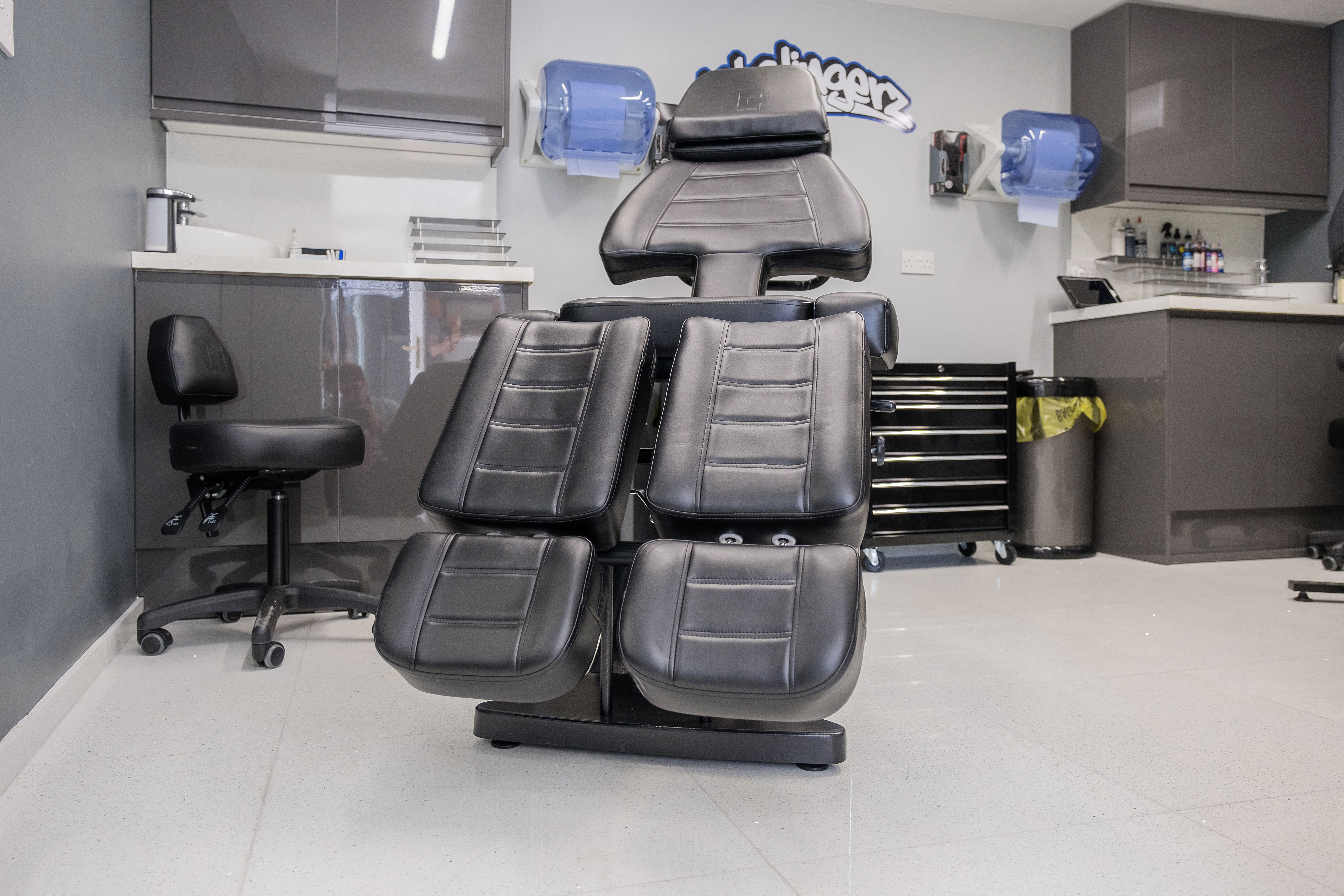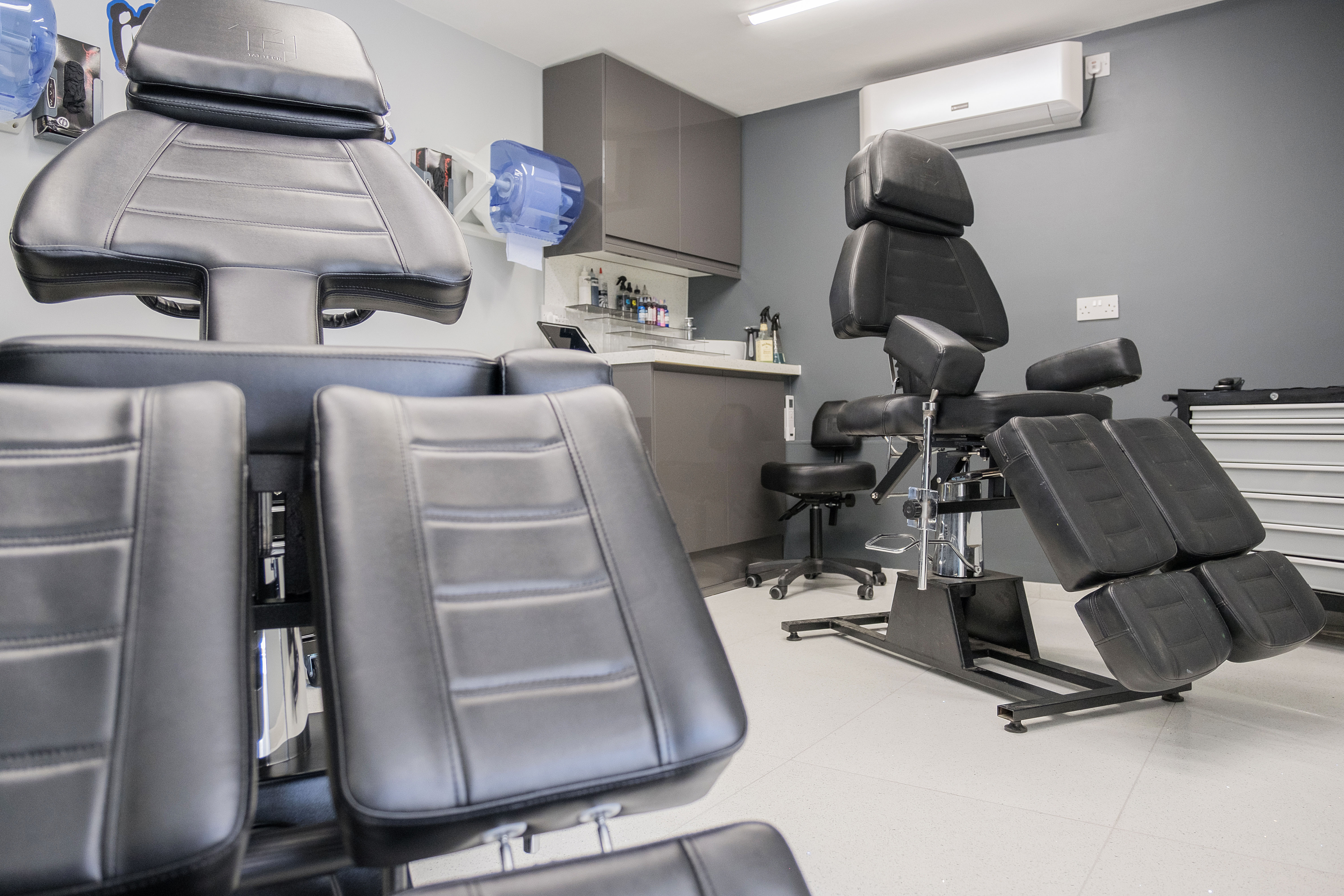 Our first room has 2 stations, this is the space for tattoos and body piercing. Although its unseen in the photograph, privacy is available.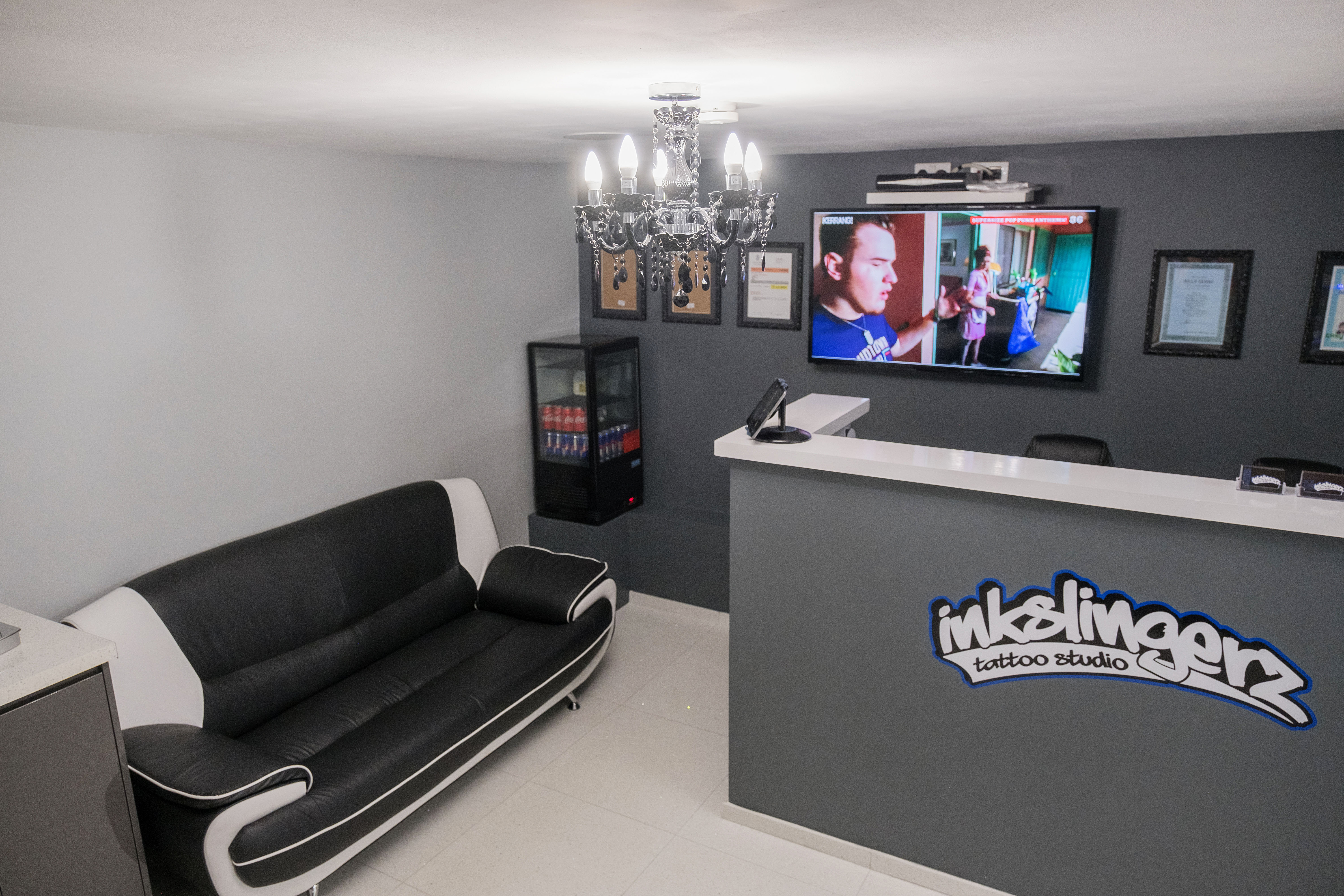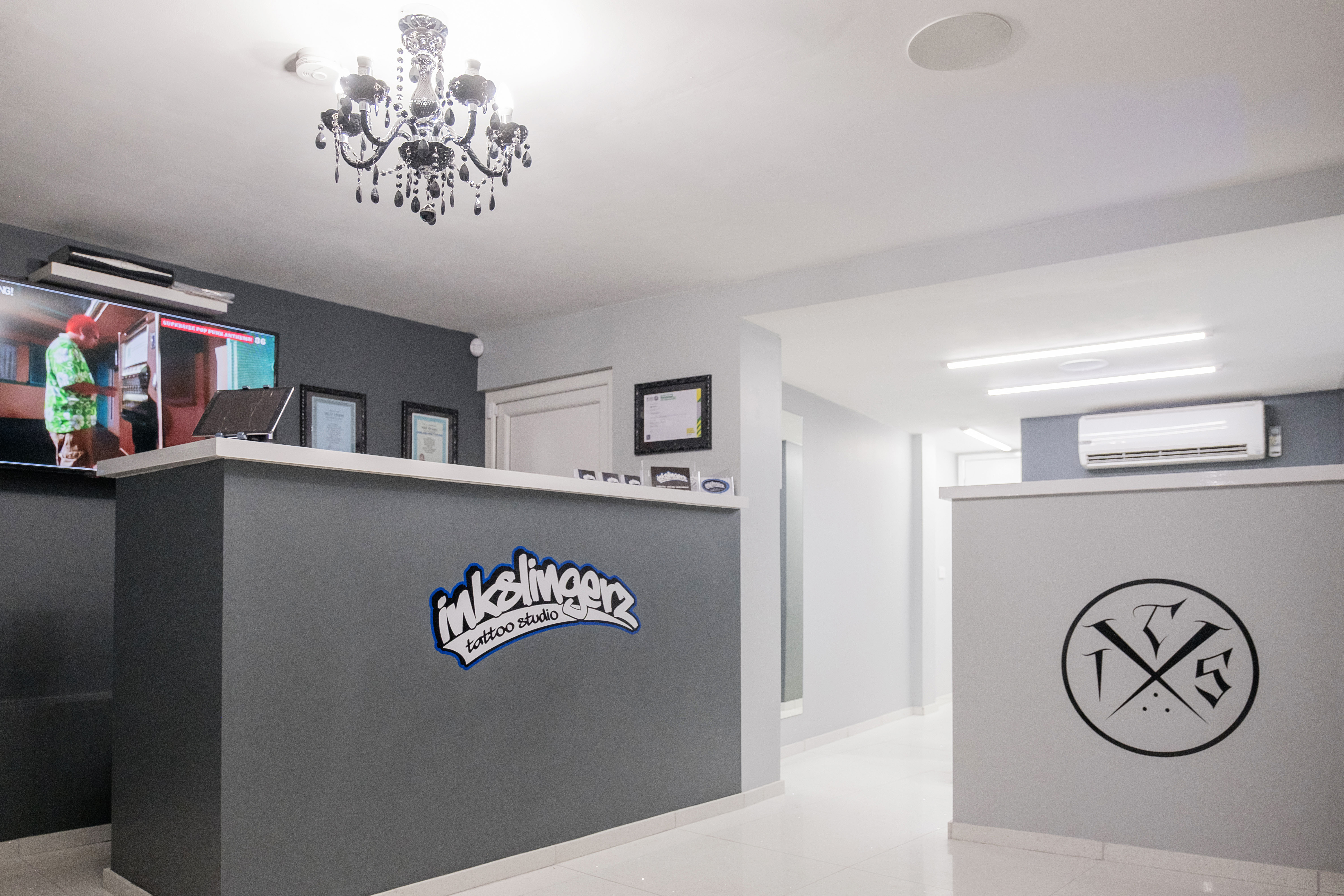 This our Reception Area with a comfy couch for people waiting and complimentary drinks available for those getting treatment.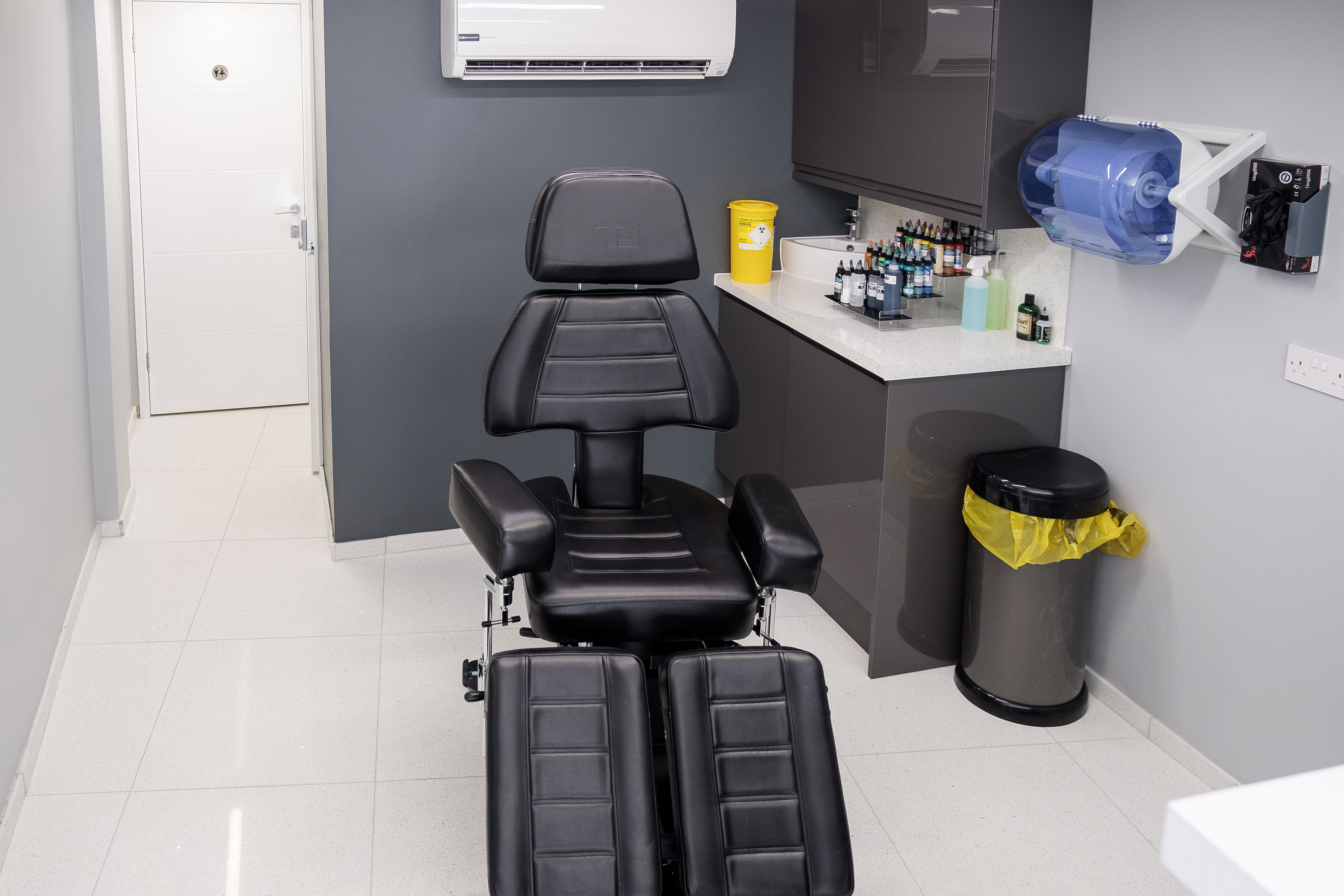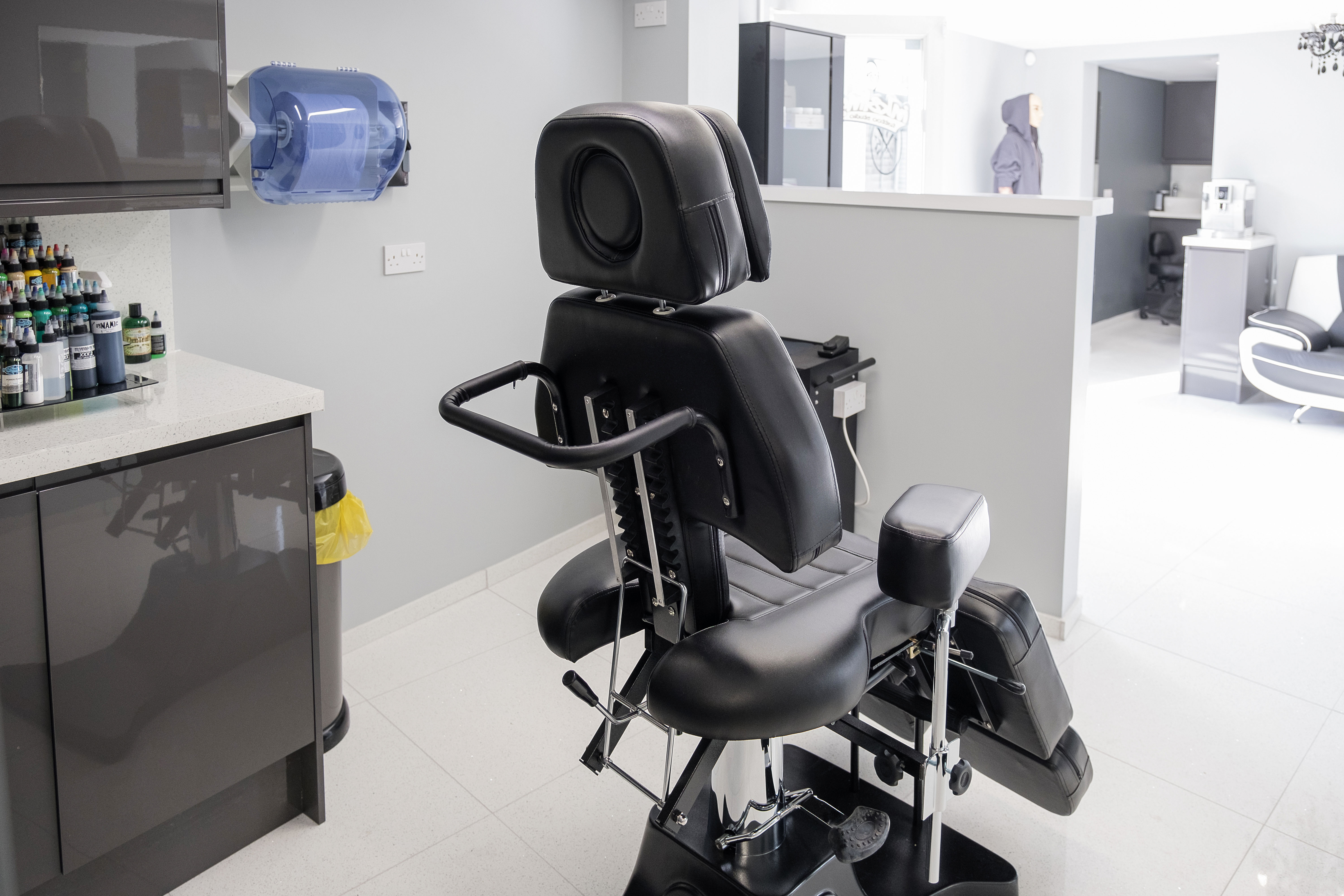 The second tattoo station.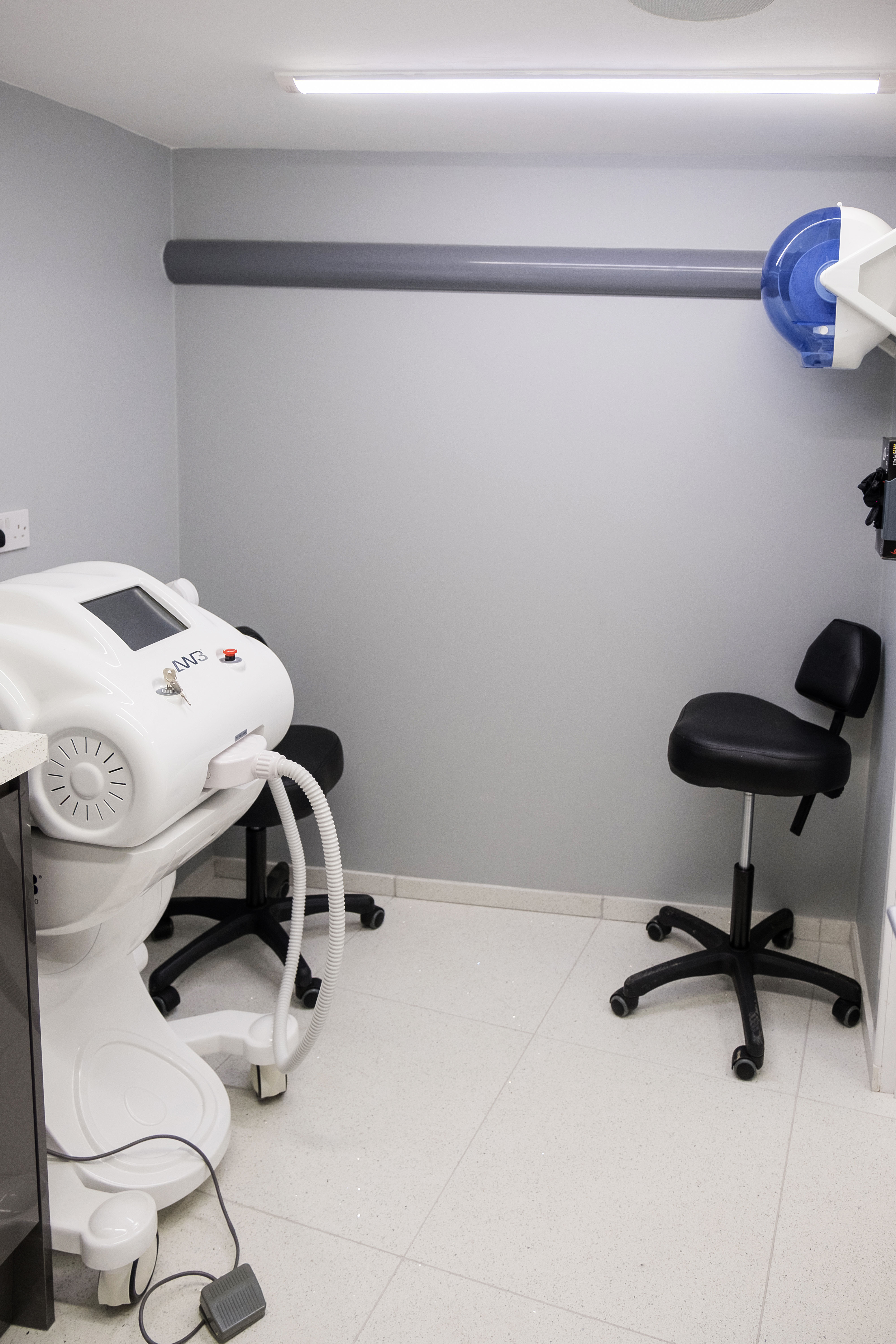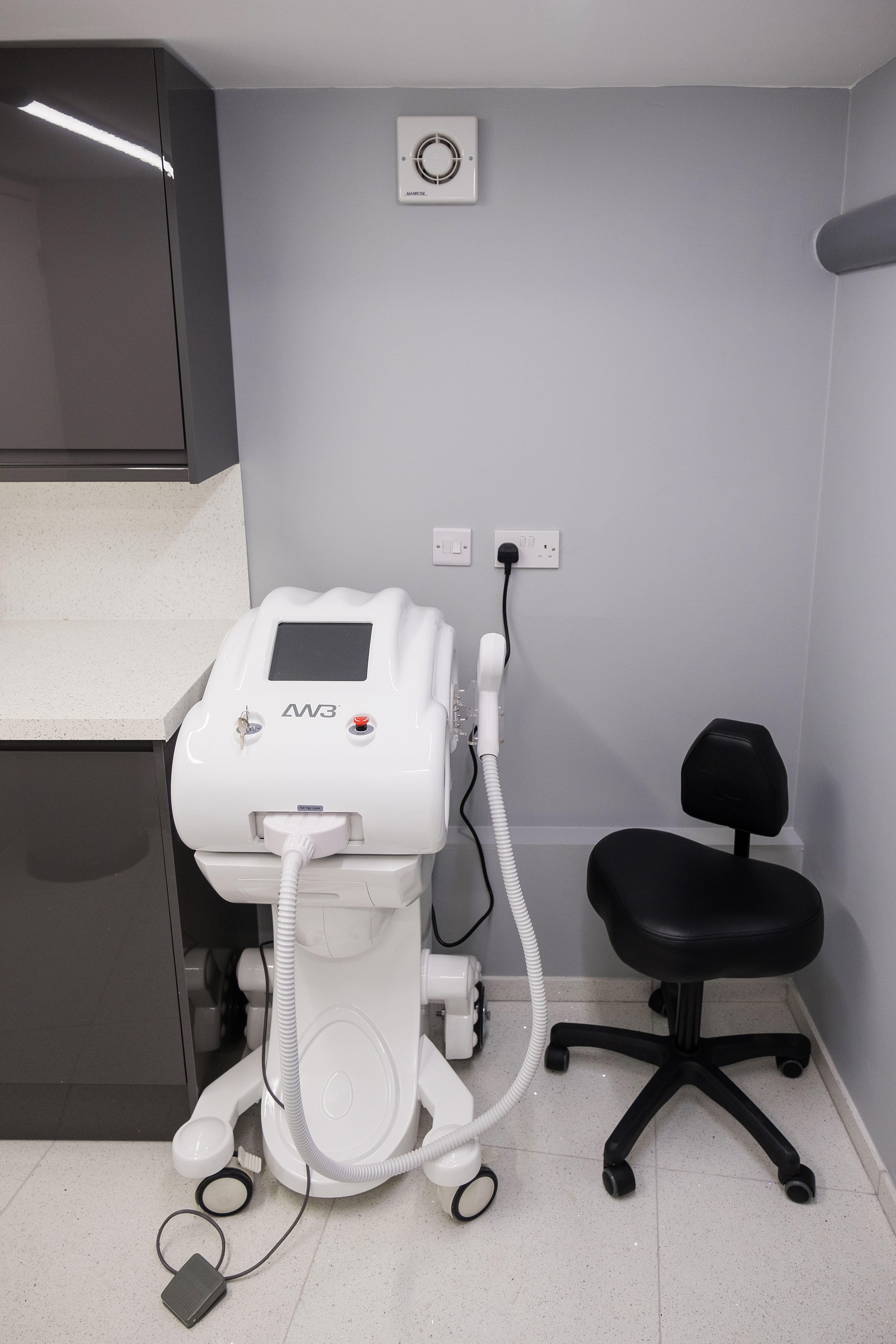 This is our Laser Tattoo Removal Treatment room.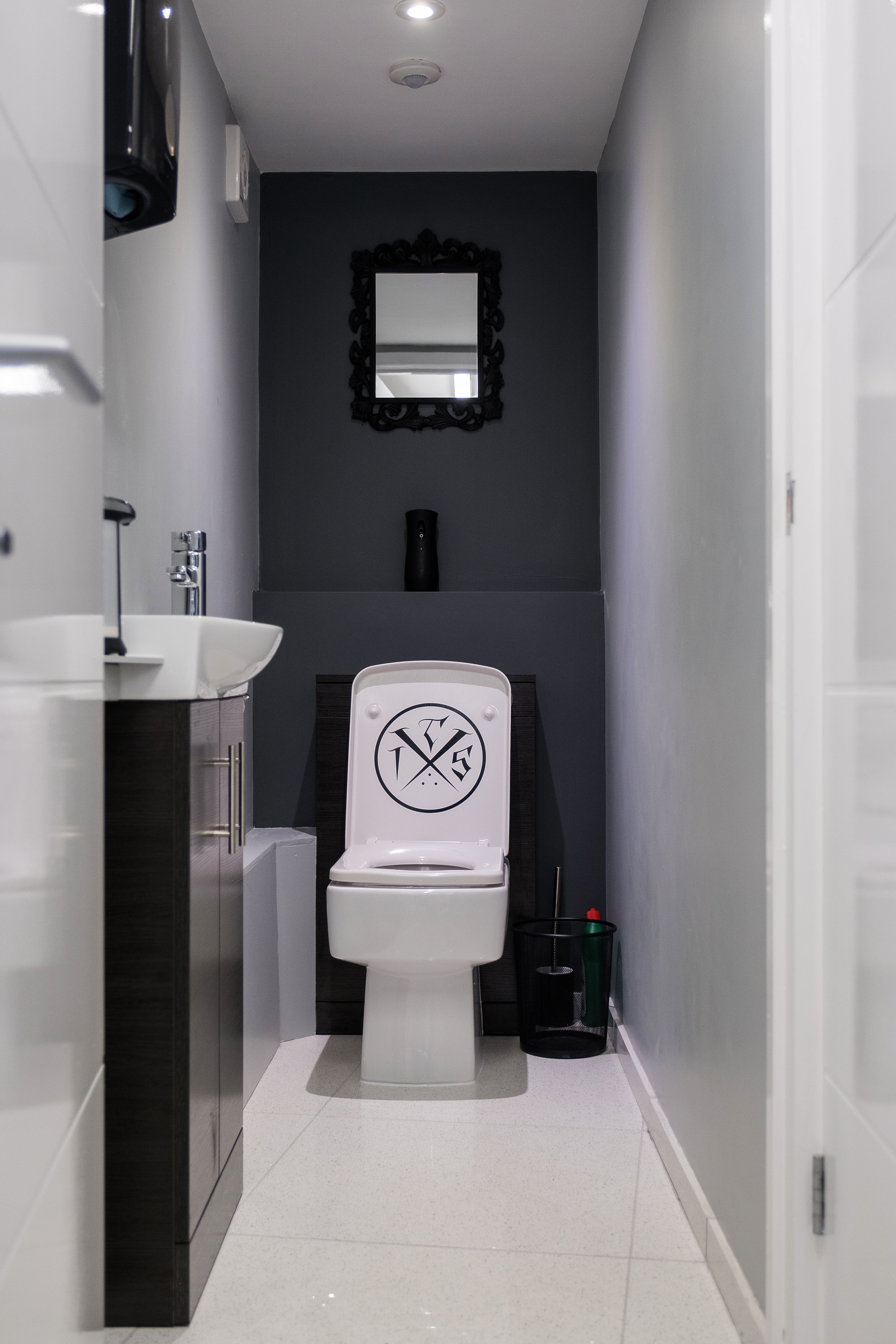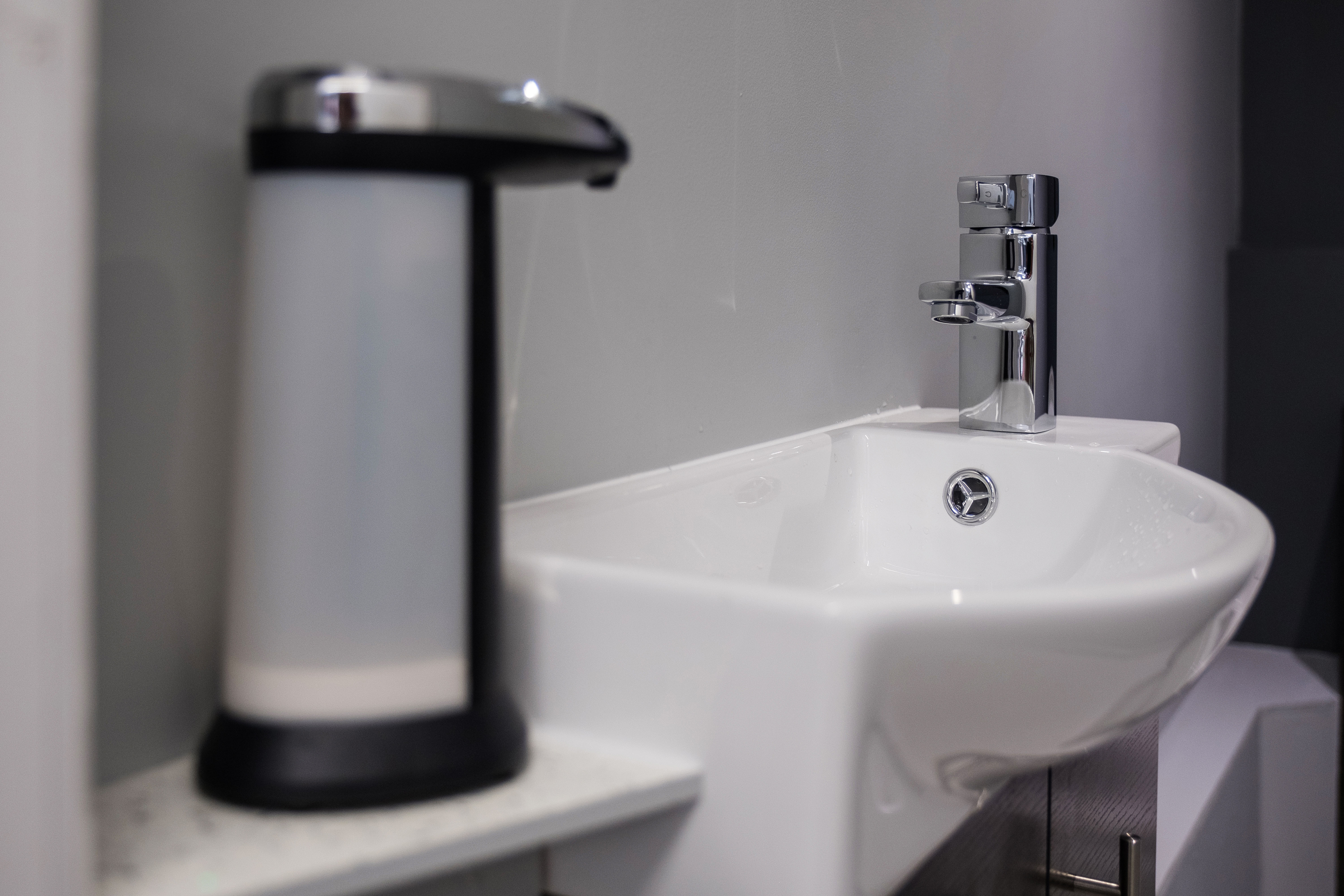 …And these are the toilet facilities available.